What can I do with my ChainTRAIL account?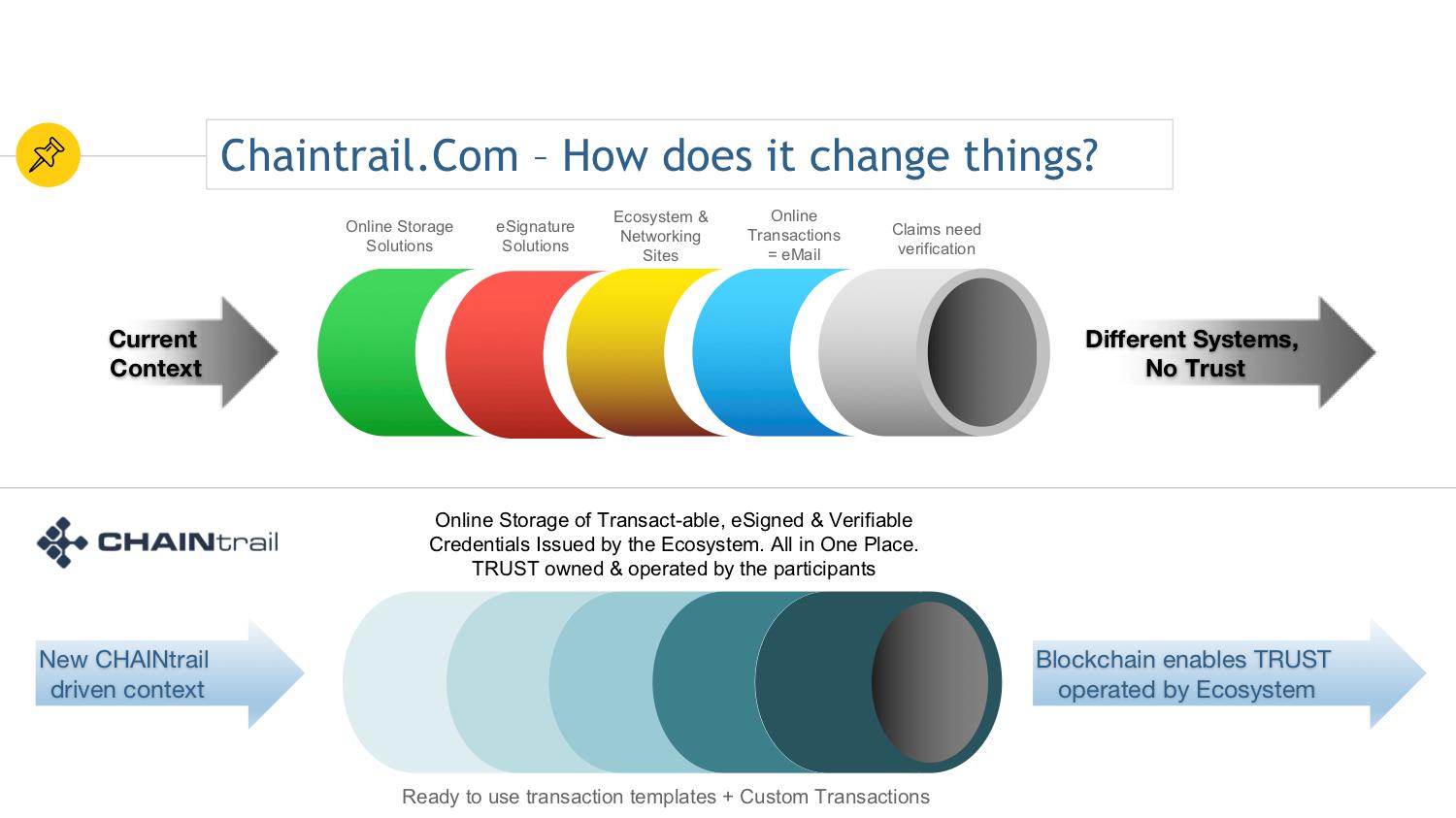 1. Exchange LiveCards: LiveCards and RoloDesk are a great way to digitally exchange and store contact information with your professional & personal network within or outside Chaintrail.Com. Its free for life!
2. eSigned Credentials: Receive, Send or Upload eSinged and verifiable Credentials into ChainTRAIL.Com. All credentials are eSigned and verifiable by anyone you send them to.
3. Interact & Transact: Carryout actions like open bank accounts, eSign documents and many more as the ChainTRAIL.Com ecosystem rapidly expands.
4. New age Online Storage: As you send or receive credentials, transact and carryout your data to day interactions on ChainTRAIL.Com, you create an encrypted and secure online repository of your data. Think of this as a new type of eMail with data and attachments that are verifiable
Getting Started
Congrats! You are about to enter the World's New Network of Trust - powered by ChainTRAIL.Com!
Creating a Professional account takes less than a minute. On ChainTRAIL.Com, go to 'Register' and click on 'Individual'. Fill out the registration form, verify your Email ID and you are set!
That's it! Now build your network by exchanging LiveCards, upload/receive/send Credentials and start Transacting with these Credentials. The world is literally at your fingertips!
Psssst: A mobile app is on its way!